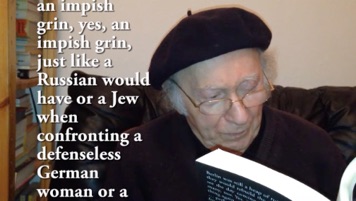 We are sorry to communicate that Edgar Hilsenrath has passed away.

More information and an obituary are available at: hilsenrath.de/nachruf (German)

– TeamEH
Welcome to the website of the writer Edgar Hilsenrath.
I am best known as author of Night, The Nazi and The Barber and The Story of the Last Thought. For my works I have received numerous awards at home and abroad. You can get a personal impression of me in the short video for my book Fuck America.
In 1975 I returned to Germany after a long odyssey and now live in my second marriage with my wife Marlene. My work is supervised by my friend and manager Ken Kubota.
My book titles are available at Owl of Minerva Press.
You can subscribe to my multilingual newsletter here.